Introducing your countertop essentials
The only thing better than a clean countertop? A curated one.
Organize your spices. Gather your utensils. Your kitchen's hardest-working surface just got a chic update.
Salt Cellar
A pinch here. A sprinkle there. Inspired by the waning crescent moon, our Salt Cellar is the perfect home for nature's purest mineral.
SHOP NOW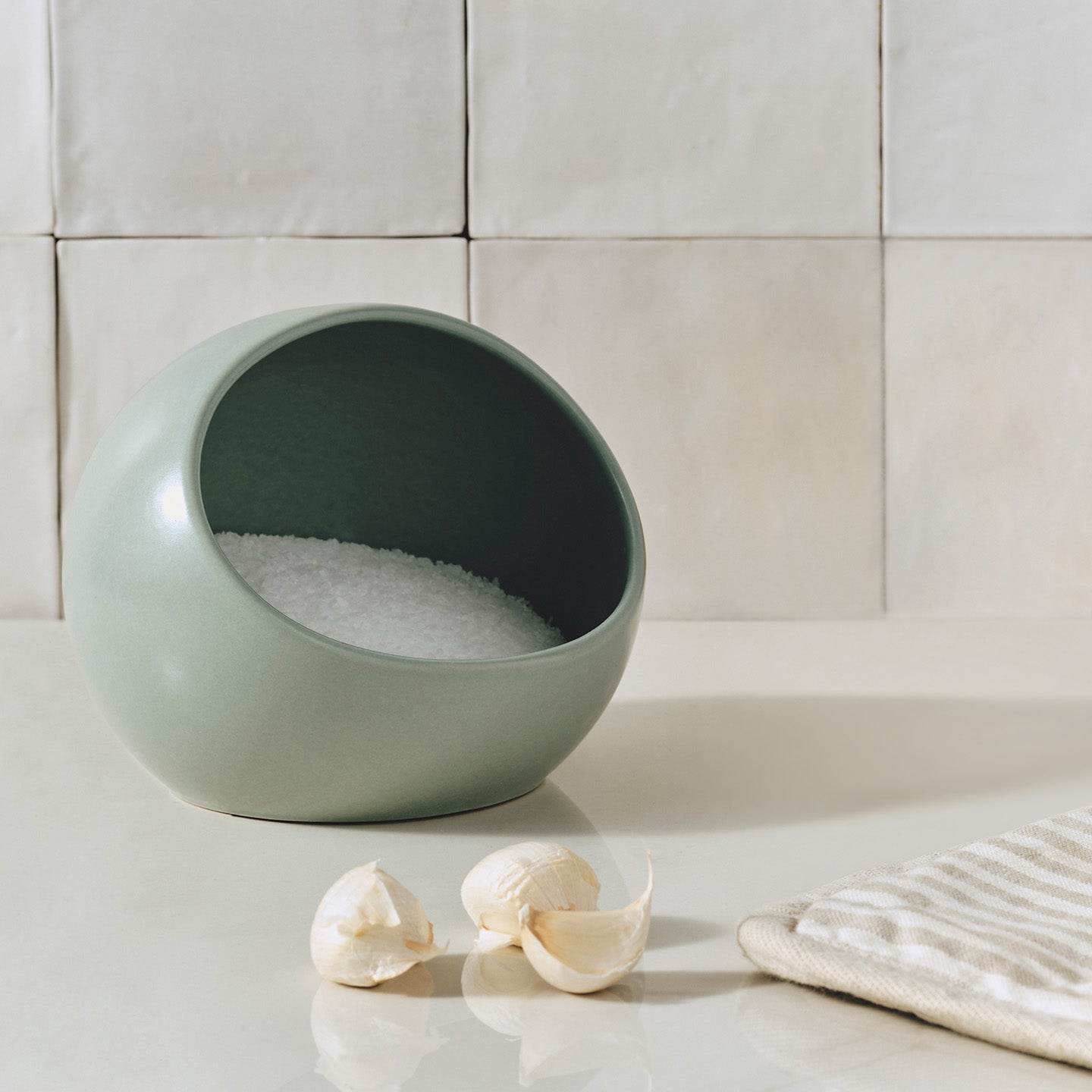 Utensil Crock
Spacious enough for all your utensils, yet streamlined enough to keep your counter space in check, our Utensil Crock is the kitchen assistant of your dreams.
SHOP NOW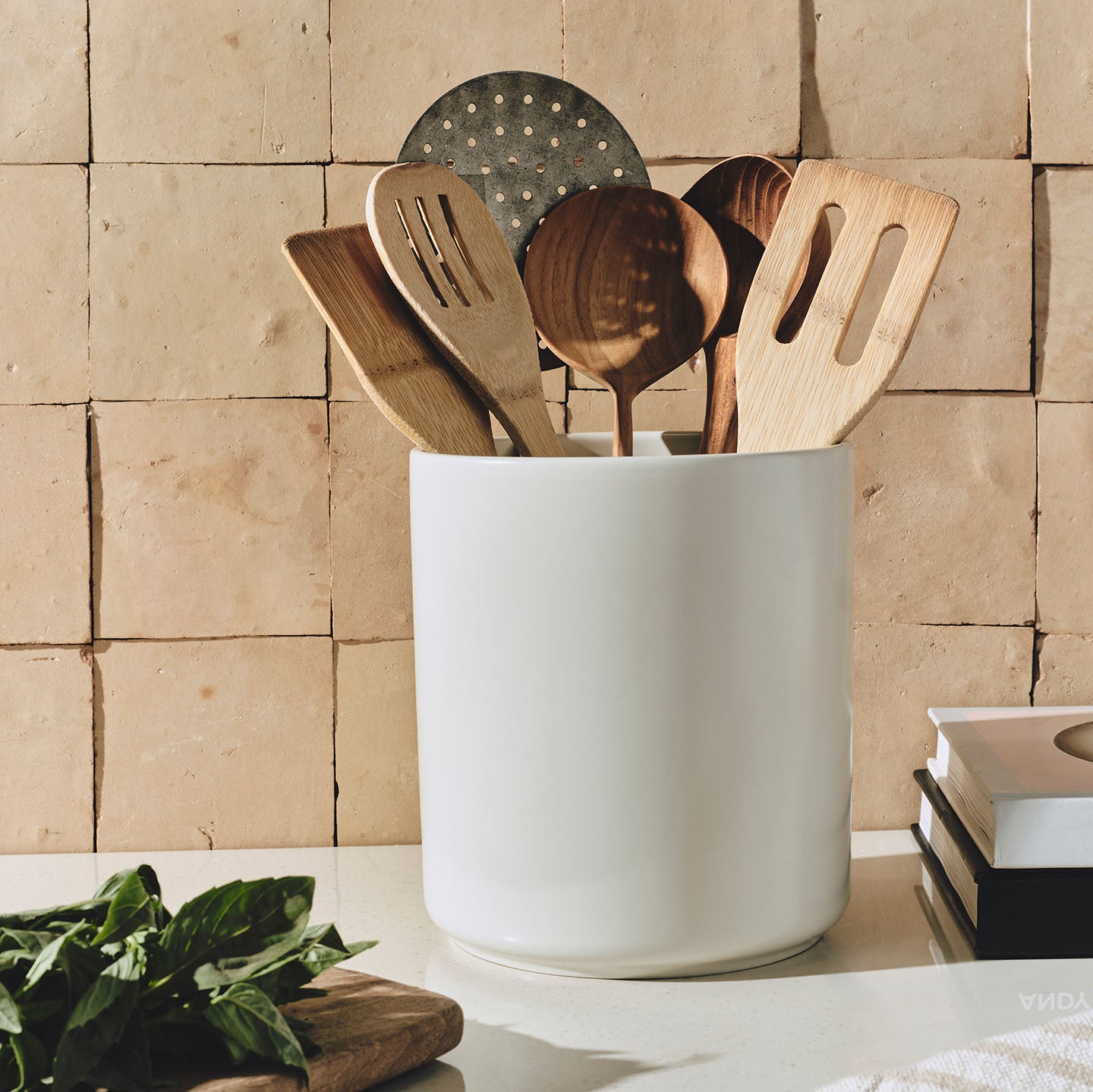 Spoon Rest
Our Spoon Rest features a dipped edge and generous landing space for your hard-at-work utensils.
SHOP NOW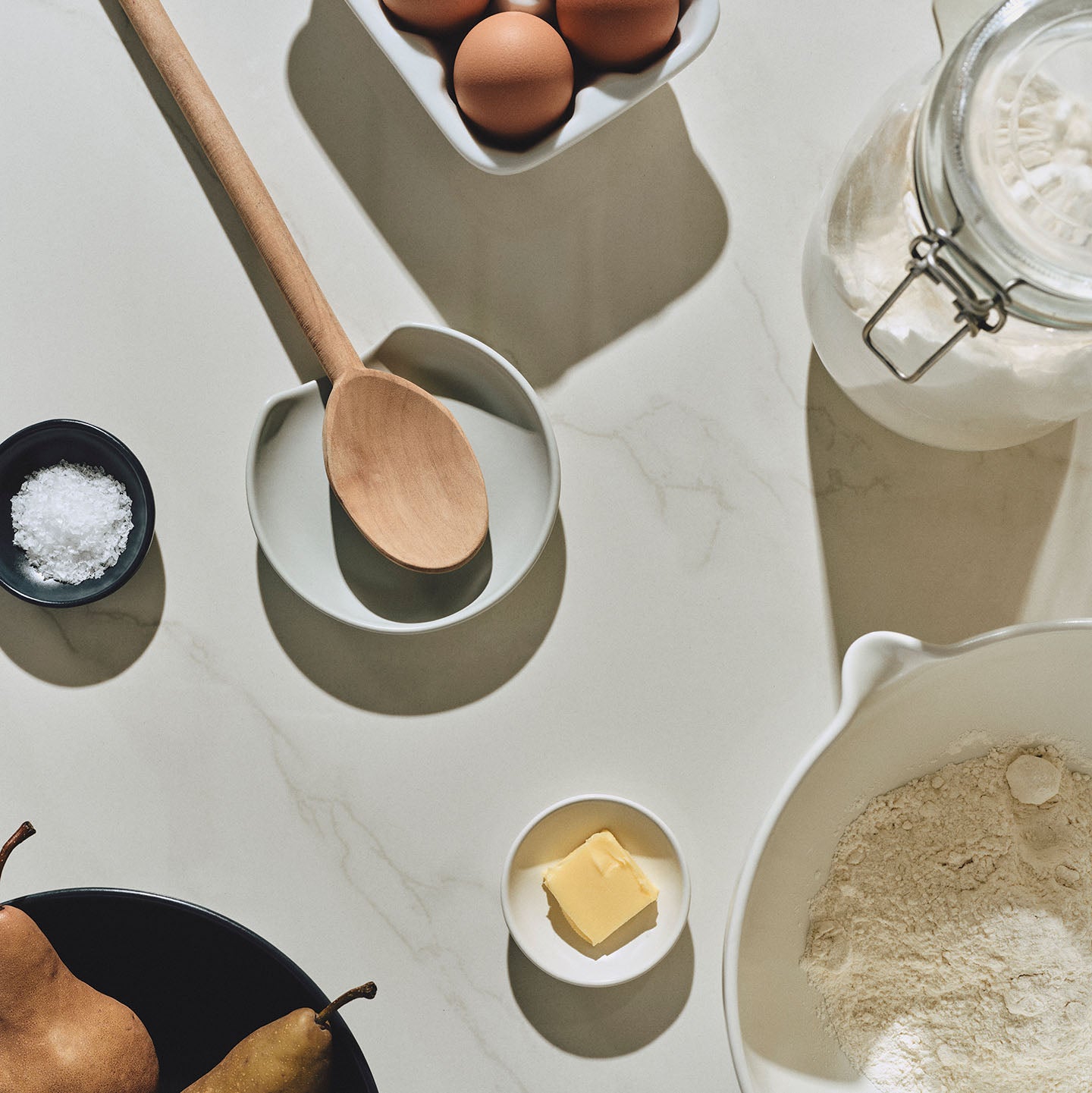 Trivet
Our ceramic Trivet is the definition of multi-talented. Display your spices. Organize your oils. Rest piping-hot pots.
SHOP NOW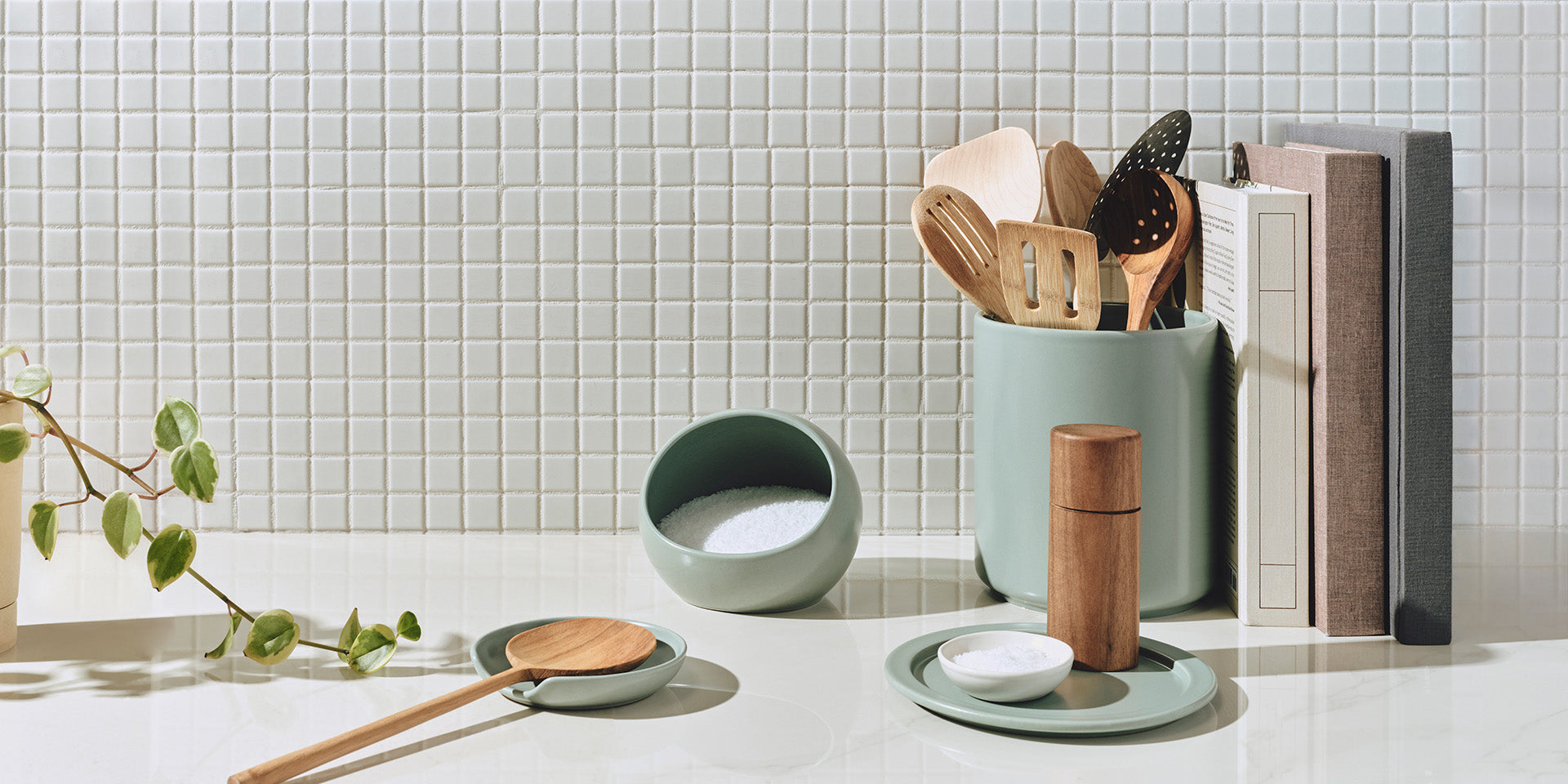 In the name of clutter-free kitchens everywhere, our Countertop Collection brings order and intention to every corner and crevice. Designed in our signature semi-matte ceramic finish and relaxed California-inspired palette, it adds a touch of elegance to your most-used kitchen space.