Details
Made in the U.S. from 100% French linen, these Tablecloths bring the colors of California to your table.
55 x 110 inches
Wash cold/delicate, tumble dry low, iron non-printed side only
craft
Each Tablecloth is cut and sewn by hand from 100% French linen, and features custom illustrations from artist Natasha Howie.
origin
Our Tablecloths are illustrated in the UK and made in New York from 100% French linen.
Shop the Collection
Put the finishing touches on your Palm and Canyon tablescapes with our collections of linen and paper.
Shop Now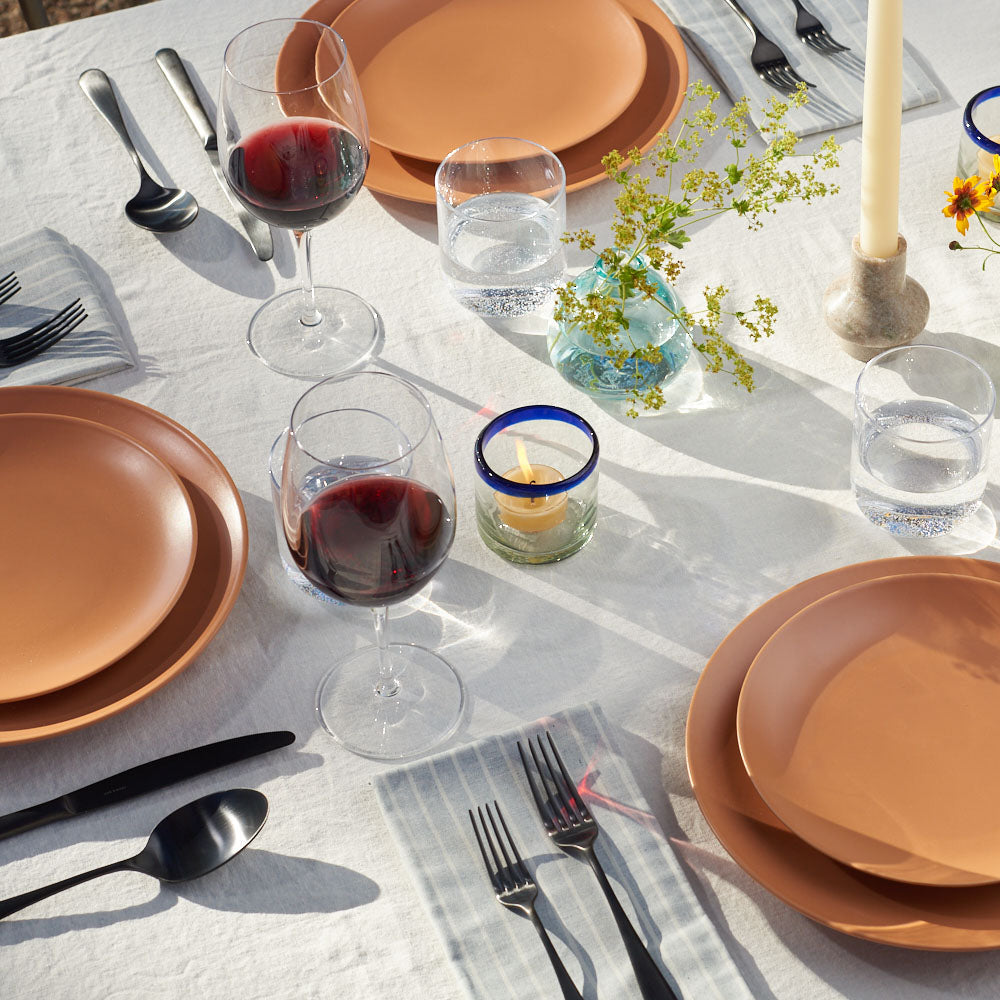 Set the Table
More products you might like